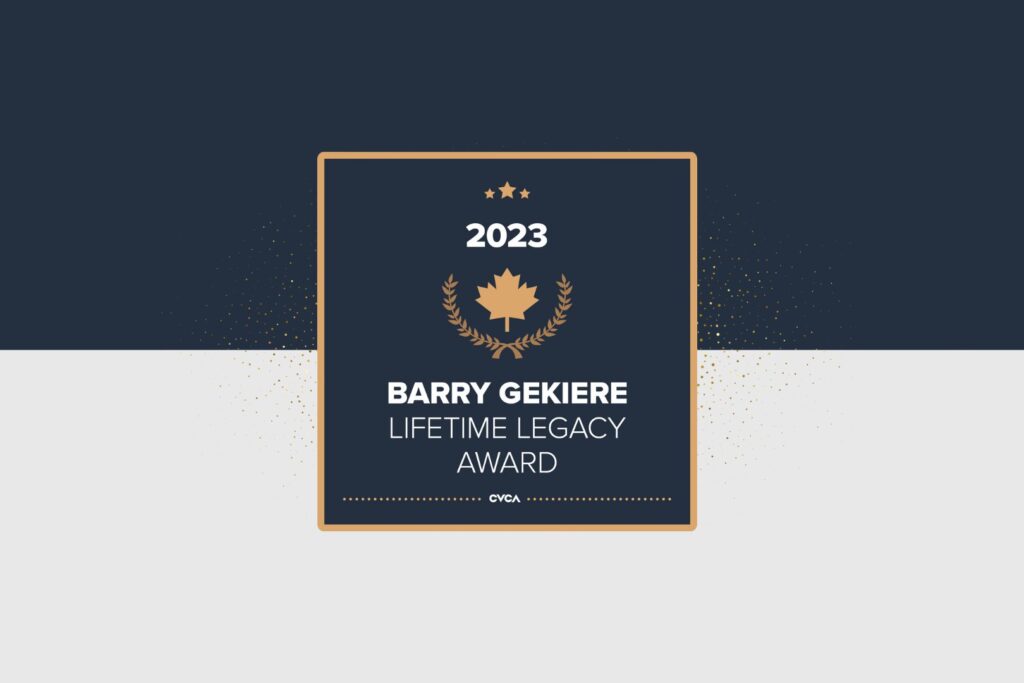 Throughout his more-than-30-year career, Peter van der Velden's focus has not only been on investing, but also on making a lasting impact in healthcare. Although he initially contemplated becoming a doctor, he soon realized that he was more interested in the business side of healthcare innovation than he was in applied medicine. After completing his graduate studies, he began his career working in a business operations role for a large pharmaceutical company before eventually pivoting into venture capital.
"I've spent the past 30 years as an operator, investor, and partner in innovative life sciences companies," says van der Velden. ​"What I love about what I do is that it combines performance-based investing with high impact. Many of the CEOs I've worked with have built transformative medical products that have literally changed people's lives."
After stints at Vencap Equities Alberta LTD and Bedford Capital, in 2005, van der Velden was recruited to MDS Capital to restructure the firm. Having done so successfully, he led a management buyout of MDS and formed Lumira Ventures two years later. Today, Lumira is the most active life sciences investor in Canada with an impressive array of portfolio companies across North America. In 2021, the firm raised $350 million via two new funds, one of which is the largest dedicated life sciences fund ever raised in Canada by a Canadian GP.
Over the years, van der Velden has been actively involved in an array of successful private and public companies, as well as other entities and initiatives aimed at supporting and promoting life sciences innovation. These include Life Sciences Ontario, OBio, Ontario Hospital Innovation Council, and The World Health Innovation Network to name just a few. ​"Peter is an exceptional strategic thinker, a visionary, and an extraordinary operator," says colleague Benjamin Rovinski, a Managing Director at Lumira. ​"He's one of the main pioneers of the life sciences VC industry in Canada."
Between 2008 and 2016, van der Velden also held senior roles at the CVCA, where he worked closely with the Federal Government on the implementation of the first Venture Capital Action Plan (VCAP). ​"As the head of the CVCA at the time, Peter worked closely with all stakeholders to ensure that the VCAP program reflected the needs of the community and that it could achieve its goal of helping to restart the Canadian venture capital industry after the disengagement of traditional sources of LP capital," notes Rovinski. ​"He was deeply committed to the idea of a performance-driven VC industry as the foundation for Canada building a thriving innovation-driven ecosystem."
During his time at the CVCA, van der Velden also led a transformative reorganization and repositioning of the CVCA that included transitioning from third-party data providers to the CVCA owning and controlling its own data. He also led the search committee that hired Mike Woollatt as the CVCA's new CEO, and worked closely with Woolatt and the Executive Committee to implement the new vision for the CVCA, leading to significant membership growth and community engagement.
In addition to leading Lumira's investment strategy, van der Velden is also a key driver of Lumira's philanthropic strategy. In 2018, for example, the firm launched an initiative whereby the firm's partners donated 10 percent of their Fund III carry to a dozen of Canada's leading healthcare foundations. More recently, the firm has also actively supported more than 30 businesses and charities in its local ecosystem impacted by Covid and also established the Lumira Foundation to support the firm's ongoing philanthropic work.
"Peter is a proud Canadian who cares about making an impact in Canada," says Rovinski. ​"He fundamentally believes in the importance of giving back to the community through philanthropic acts that have a material impact."
For his tireless efforts over the past three decades, van der Velden has been named the winner of the 2023 Barry Gekiere Lifetime Legacy Award. ​"I've been fortunate to be surrounded by fantastic people my entire career," he says. ​"It's always been a team effort and I'm just grateful to have been a part of it."
For van der Velden, winning the Barry Gekiere Lifetime Legacy Award is particularly touching. ​"Barry was a good friend and someone who I truly respected. He was someone whose personal passion and life's work were completely aligned, and who always wanted to do the right thing. It's an honor to receive an award named after him."
To that end, van der Velden announced that the Lumira Foundation will be donating $10,000 to the Barry Gekiere Memorial Fund in support of The Leukemia and Lymphoma Society of Canada and The Upside Foundation.
Watch the full announcement: https://youtu.be/fVgAv80qIUU